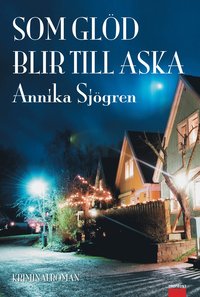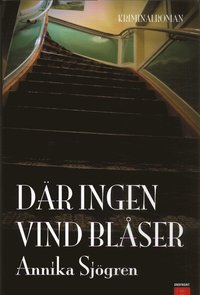 Nu har jag läst färdigt en deckare och håller på med en till, både skrivna av Annika Sjögren, som är tydligen lågstadielärare i Härnösand. Lite roligt att läsa deckare skrivna om skolmiljön, när man själv är lärare. Den första hette
Där ingen vind blåser
och den andra heter
Som glöd blir till aska
.
Långsamt stiger karaktärerna emot sitt öde, ett öde som författaren låter oss bara skymta, ett öde som vi anar men kanske inte alls blir som vi först hade tänkt oss!
Recension av Annika Sjögren lånad från www.bokus
"När hon är som bäst närmar hon sig ett slags naturalistiskt förhållningssätt: hon följer sina personer sakligt registrerande och låter dem ta varje obevekligt och ack så oskyldigt steg mot avgrunden.(...) Annika Sjögren påminner om Ruth Rendell med sin distanserade förståelse för människors irrationella handlingar och rädslor." - Lotta Olsson, DN
Nu har jag läst alla svenska deckare jag hade hemma, dags att beställa några nya...
En författare som jag tycker väldigt mycket om är Helene Tursten, jag måste kolla vilka är hennes senaste böcker och beställa dem, jag tyckte hon skrev väldigt bra och att hennes böcker var spännande och komplexa. Jag gillar också att hon skriver om Göteborg och att hon bor nu i Värmland, visst bor hon i Sunne, eller har jag helt fel?
Egentligen borde jag hoppa över det där med att köpa fler deckare, eftersom jag har blivit antagen till 2 kurser till VT10 och nu måste jag bestämma mig för vilken kurs jag ska gå. Antingen blir det fortsättning i psykologi 7.5p, eller en baskurs i Fysiologi och anatomi, 15p. Jag känner att jag skulle vilja satsa på fysiologin, men hoppas inte att det blir för mycket att läsa, 15p i jämförelse med 7,5p för psykologin. Bägge kurser går på distans på svenska universiteter, det är helt otroligt att jag kan sitta här på Irland och läsa kurser på svenska, på distans, på min dator.
hälsningar från ett kallt, blåsigt Irland
zile
++++++++++++++++++
Phew, 2 more thrillers read or nearly read, I should say. Both written by a Swedish teacher, Annika Sjögren. Kinda interesting to read thrillers set in the school environment, it's not often you meet so many teachers in a thriller!!!
Now I've read all my little store of Swedish thrillers, I'll have to go online and see if I can order a few more.
I have a few favourite Swedish authors, I must check out online if they've books that I haven't read.
Time to make my mind up too, regardng which course I'm going to take this coming term, it's either psychology continuation course or Physiology and Anatomy. Both online, in Swedish, a bit of a challenge for the grey matter....
Better not to order too many thrillers yet, or I'll never get a bit of study done...
regrads from a windy, cold Ireland
zile